My Brother Dave's Pizzelle Ice Cream Sandwiches sound really YUMMY!
This is how you make them:
Start with 2 Pizzelle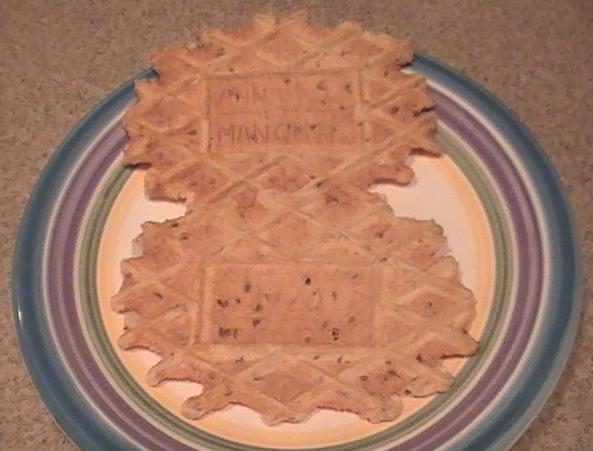 Get your materials ready:
1-Nutella Hazelnut Spread
&
2-Good Quality Ice Cream
Your Choice, but Dr. Dave likes Starbuck's Java Chip, unfortunately for the purposes of this demonstration, the grocery store was out, so Low Fat Latte was substituted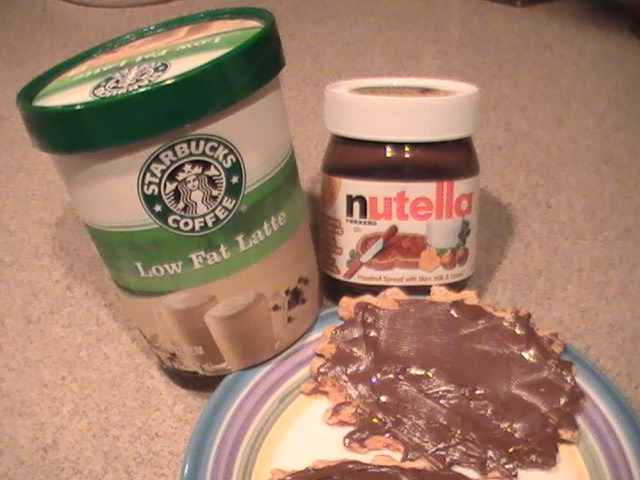 Then Spread on Nutella

Add the Ice Cream of your Choice (Dave likes Starbucks Coffee Flavored)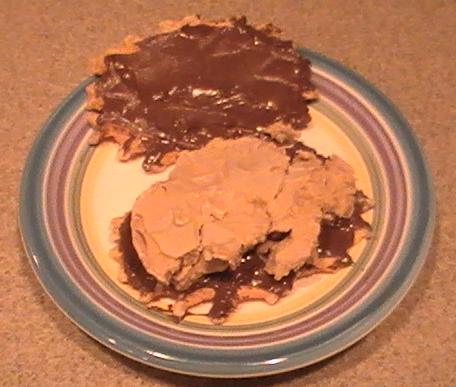 Then Make the Sandwich and Freeze it a little to firm it up or a lot for whenever you want to enjoy it!!!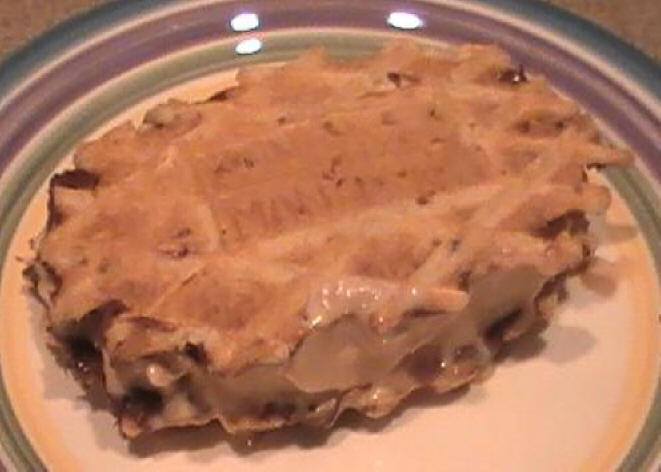 Home | What's New | Gary's Cookies | Pizzelle History | Making Pizzelle
Recipes | Online Museum | Purchase Pizzelle, Equipment, Spices, Etc.
About Pizzelle and Me | Interactive Internet Pizzelle Resources | Contact Me